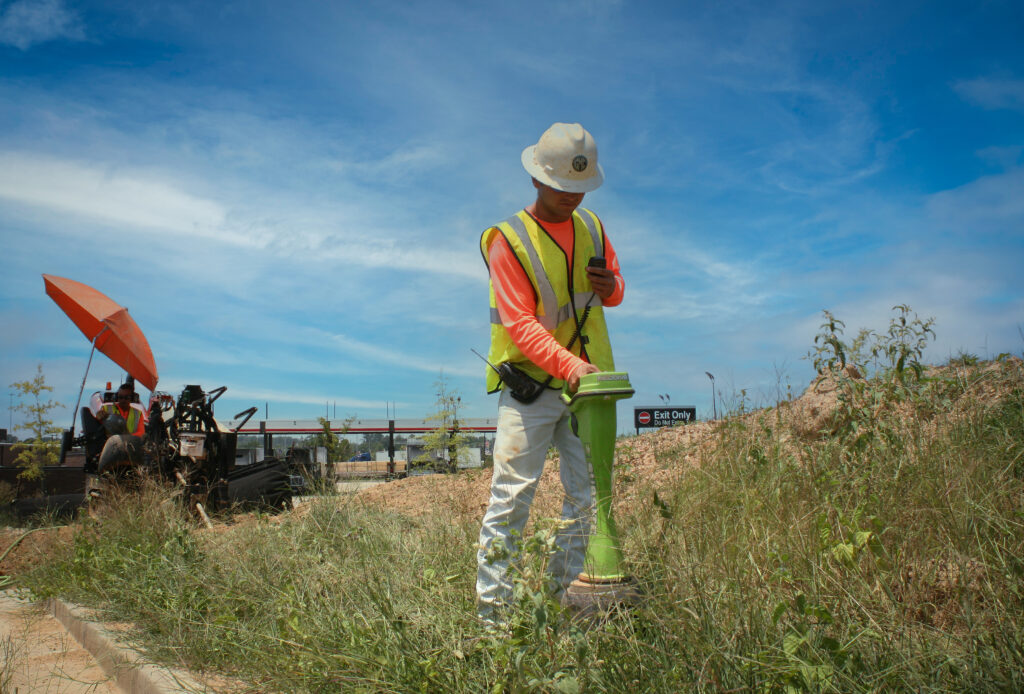 Services
Welcome to GMC Underground – Your Trusted Partner in Natural Gas Utility Construction and Horizontal Directional Drilling. A family-owned company since 1977, we bring value and partnership like no other company in the industry.
At GMC Underground, we take pride in being a leading provider of natural gas utility construction and horizontal directional drilling services. With our expertise and dedication, we ensure efficient and reliable solutions for utility projects of any size, ranging from 2 inches to 24 inches in diameter. Our commitment to excellence, safety, and customer satisfaction sets us apart in the industry.
Services Offered:
Natural Gas Utility Construction: Our natural gas utility construction services encompass a wide range of solutions, each designed to meet your specific needs. With our experienced team and state-of-the-art equipment, we deliver high-quality results on every project.
Installation of New Steel and Plastic Natural Gas Main Lines: Efficiently install new gas main lines to expand or enhance gas distribution systems, ensuring seamless flow and optimal performance.
Installation of New Steel and Plastic Natural Gas Service: We provide reliable installation of new gas service lines to residential, commercial, and industrial properties, enhancing accessibility to natural gas resources.
Installation of High-Pressure Steel Mains: For high-pressure gas distribution systems, we offer safe and precise installation of steel mains to meet demanding requirements.
Installation of Medium Pressure Steel Mains: Our expertise extends to medium pressure steel mains installation, providing versatility for various utility projects.
Replacement of Steel and Plastic Natural Gas Mains: Upgrade and replace aging gas mains with modern, durable materials for improved system reliability.
Replacement of Steel and Plastic Natural Gas Services: Ensure the safety and efficiency of gas services by opting for our expert replacement services.
Replacement of Cast Iron Gas Mains: Replace outdated cast iron gas mains with durable and corrosion-resistant materials, ensuring longevity and optimal performance.
Installation of Bottom Out Stoppers and Hot Taps: Our skilled technicians handle precise installations of bottom out stoppers and hot taps for efficient gas line connections.
Installation of Above Ground and Below Ground Regulators and Regulator Stations: Ensure precise gas pressure control with our installation of regulators and regulator stations.
Foam Filled Abandonment of Old Gas Mains: Through advanced techniques, we effectively abandon old gas mains with foam filling for increased safety and environmental protection.
Exploratory Spotting and Landscape Restoration: We execute exploratory spotting and restore landscapes post-construction to minimize our environmental footprint.
Storm Water Protection Applications During Construction: Implement storm water protection measures during construction to prevent environmental contamination.
Sandblasting and Painting of Regulator Stations: Enhance the durability and aesthetics of regulator stations with our sandblasting and painting services.
Steel Gas Line Welding: Our expert welders ensure strong and reliable connections for steel gas lines.
Butt Fusion of PE Pipe: Precise butt fusion of polyethylene pipes for secure and leak-resistant gas line connections.
Electric Fusion of PE Pipe: We utilize electric fusion techniques for PE pipe installations, ensuring long-lasting joints.
Vacuum Excavation (Vactron): Our non-destructive vacuum excavation method allows for safe and efficient digging around utilities.
Pressure Testing with Air and Dry Nitrogen: We perform thorough pressure testing using air and dry nitrogen to verify the integrity of gas lines.
Horizontal Directional Drilling (HDD) Services: Our HDD services offer innovative solutions for installing utilities with minimal disruption to the surrounding environment.
Installation of HDPE Piping of All Utilities by HDD: We specialize in the installation of HDPE piping for various utilities using HDD techniques.
Installation of Power Conduit by HDD: Efficiently install power conduit using HDD to ensure reliable power distribution.
Installation of Communication and Telecommunication Conduit by HDD: Our expertise extends to the installation of communication and telecommunication conduit using HDD.
Directional Drilling Under Creeks and Rivers: Cross water bodies without disturbance using our expert directional drilling capabilities.
Directional Drilling Through Rock: Tackle challenging terrains with ease by opting for our directional drilling through rock services.
Directional Drilling for 1 Inch Through 24 Inch Pipes: From small to large pipes, we provide precise directional drilling for various utility sizes.
Credentials and Certifications: At GMC Underground, we hold municipal utility licenses with unlimited bid amounts, assuring our customers of our capacity to handle diverse projects. Moreover, all our personnel are certified and qualified through energy world net and State Public Service Commissions, ensuring that you receive services of the highest standards. Lastly, we are insured with a blanket coverage up to $25M per occurrence.
Geographic Regions: We proudly serve the regions of Alabama, Georgia, and Florida, providing our expert services to a wide range of customers in these areas.
Contact us today to discuss your utility construction and directional drilling needs, and experience the GMC Underground difference in reliability, professionalism, and customer satisfaction. Our team is ready to deliver outstanding results for your projects
Paxton DeLamar
Vice President
---
Corey Lyerly
Office Manager
---